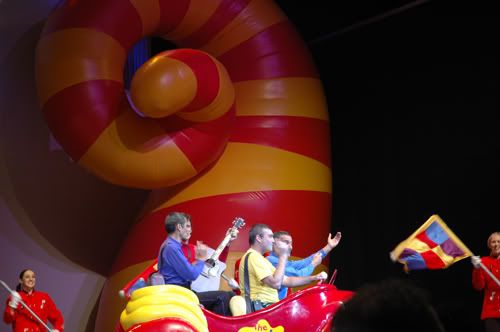 I thought I'd share some photos from the last time the Wiggles came to town. My daughter absolutely loved them, and it was one of the best live kids' shows we've been to. (The Backyardigans was another great one).
We have a winner with the contest! The secret word was WAGS and could be found in the children gallery. Thank you to all that entered and congratulations to:
Erin Baer who just won herself two 9th row tickets to the evening concert on Wednesday!
Have a great weekend everyone, and Go Flames Go!