I have a dirty little secret. Every night after everyone goes to bed, I creep downstairs and . . .
play Mario Kart!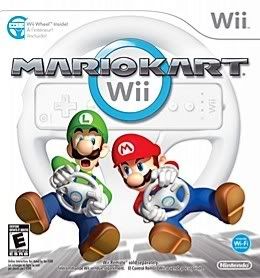 I've been playing with one of my best friends who unfortunately lives in California. The Wii is so awesome though, we can play Mario Kart against each other online.
She's been kicking my booty, and even went easy on me tonight by picking Donkey Kong and his big slow car. So I need practice. And what with shooting, editing, kids and family, I'm forced to sneak around in the dark late at night like a junkie getting a fix. So if there are any other Wii addicts, come on out of the closet! We can unite together, and maybe some of you can give me some tips. LOL.
Hey, it could be worse. I could still be addicted to Guitar Hero.